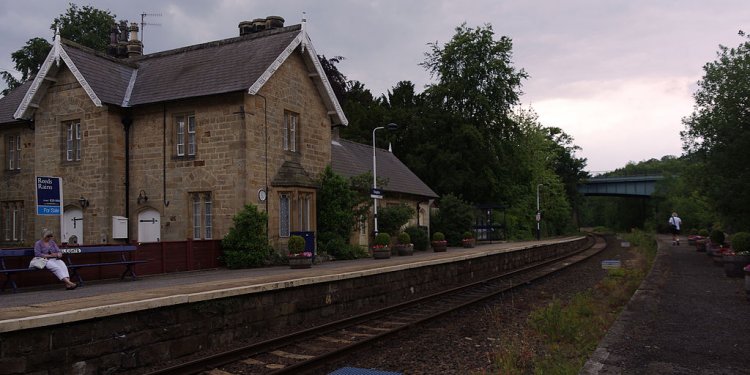 Sleights Whitby train times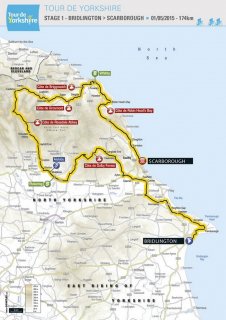 The Tour de Yorkshire is a new three day professional cycle race running across Yorkshire. The first Tour de Yorkshire cycle race will take place between Friday 1 May and Sunday 3 May 2015. It will be broadcast live on TV in the UK and throughout Europe.
Top cycling teams will pass through the Esk Valley and Whitby on Friday 1 May, Day 1 of the Tour de Yorkshire, which starts at midday in Bridlington and ends at around 4.30 pm in Scarborough.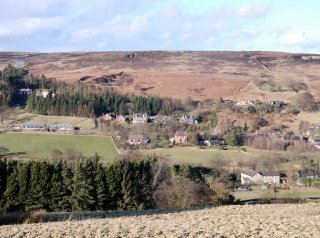 Spectators will be able to watch the event for free anywhere along the route but obviously start, finish and climb locations will be most popular. The steepest climb on day one will be the Cote de Grosmont.
Rolling road closures mean that police will shut roads approx. 40 minutes before the riders pass through and reopen soon afterwards – estimated closure time approximately 1 hour. See the ride schedule below for precise timings.
The train will be the ideal way to get to and from viewing points along the route. Extra services and carriages have been scheduled. An additional late train will run in both directions, the 20.49 from Middlesbrough arriving at Whitby at 22.20 and the 22.25 from Whitby arriving at Middlesbrough 23.51.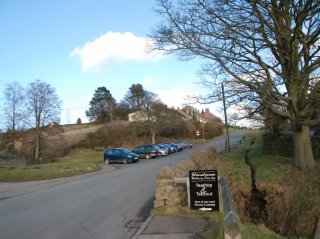 On 1 May both Northern and North Yorkshire Moors Railway tickets can be used on either company's services between Battersby and Whitby.
Esk Valley villages are planning live screenings and celebrations.
Glaisdale Village Event: Tour@Glaisdale
A full day of events including screening of the race in the Robinson Institute, a mass bike ride, open to all, and after race cocktails & barbeque with music by The Downe & Outs Jazz Band.
For updates about the Tour de Yorkshire in the Esk Valley join the Esk Valley Railway email newsletter using the form given below.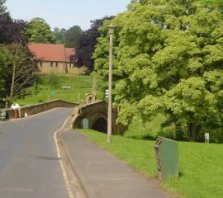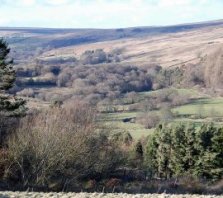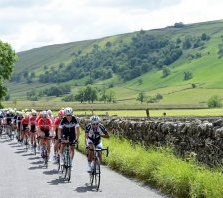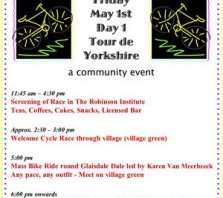 Share this article
Related Posts