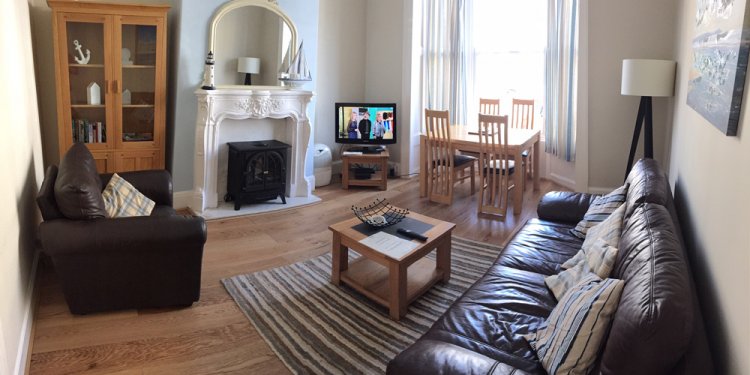 Pubs to stay in Sleights North Yorkshire
Comments

Blackbird Cottage

A gem of a cottage - and a perfect few days in North Yorkshire

Blackbird cottage was just perfect for our long weekend near Whitby. The village of Irburndale is beautiful - and we were delighted to find this pretty cottage nestled down a short country lane. Everything was as described on the Bumblewick Cottages website. We particularly liked the dining room off the kitchen - table laid for our arrival. The main bedroom was lovely too - and the bed very comfortable. Our teenagers had the twin room on the floor above - it too was beautifully presented. We ate in the village pub one evening - friendly staff and good pub food (a steep walk up the hill on the way there; preferred walk home!). A pretty river ran through the village - our dog enjoyed her daily riverside walk. Had a great morning at Malton Food Festival and kids enjoyed canoeing on the River Eske. Wished we had been able to stay longer. Only disappointment was the early closing of fish and chip shops in the area!! Jane & Family & their dog Rainow Cheshire May 2016

"Comfy, cosy and looking forward to returning"

We stayed in this super cosy cottage for three nights in September. We chose it for its location nicely situated nearby Whitby, Robin Hood's Bay and the moors, and also because it was a pet friendly cottage so we could bring our dog along for the ride. The cottage was brilliant, with a fully equipped kitchen and a comfortable living room (with a beautiful log burner which would have been nice to use if it had been a chilly weekend). The bed was really comfortable, and with the area being really quiet, I slept like a log! We were warned previously of a lack of shower because of the poor water pressure, but this just meant it was a good excuse for a long soak in the hot bath (we even brought bubbles!).
To top it all off, there was even milk in the fridge when we arrived so we could immediately relax with a brew. Look forward to visiting again! Heather & Craig Huddersfield September 2015

Blackbird Cottage Fantastic, lovely cottage, lovely warm & cosy. All you need. Thank you Julie & Andrew Northallerton September 2015

Blackbird Cottage Wonderful feeling in the cottage, so quiet even though such alot going on, we live in a rural area too and feel so at home here. We hope to visit again Thank you from all of us. Michael, Mary, & Mark (Marley the dog great walks) Berwickshire July 2015

Chapel Cottage Wish we could have stayed longer, so many places to explore and wonderful walks, especially cliff walk to Whitby. Cottage is fantastic - so warm, cosy and relaxing after a long day in the fresh air! Everything perfect even the weather! Cant wait to come back soon. Richard & Heather Wakefield West Yorkshire October 2017

Chapel Cottage Lovely Cottage...
Share this article
Related Posts