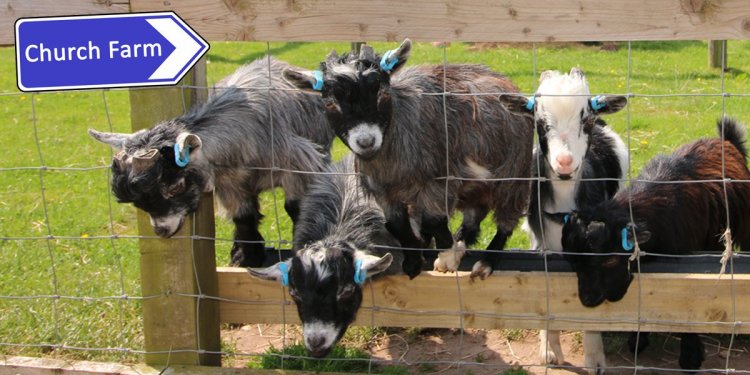 Animals Farm Park Sleights UK
Perhaps because she originally trained as an archaeologist, the renowned cheesemaker Mary Holbrook is able to overlook the ephemeral. "I don't read the papers, " she says in the kitchen of her farmhouse - emphatically not a farmhouse-style kitchen - which is near Bath, but remote from the chichi side of Somerset. Yet even if, as she contends, "cheese has been out of fashion recently", whatever she produces at Sleight Farm sells as fast as she and her small team can milk her sheep and goats.
After lambing and kidding into the dark evenings of February and March, she is now spending the increased daylight hours milking, making cheeses and turning those that she matures. The cheesemaking season began later than usual this year, Holbrook admits, a delay which dates back to when she let the billy goat and ram loose. "We should have been tupping the ewes earlier, " she says.
Her cheeses are just coming into the specialist shops after the winter's absence, and Mrs Holbrook also sells them in Bath, Bristol and Frome at farmers' markets, the flourishing demonstrations of producer-power where shoppers can meet the makers. Her cheeses, such as the unforgettably buttery ewe's milk Emlett, have the sort of reputation that makes patter - or promotion - hardly necessary. In fact, I get the impression that she wonders, good-humouredly, what on earth I am doing on her farm in the first place.
But at Neal's Yard Dairy, one of her London outlets, they are happy to rave about the distinctive flavours of her cheeses, and she's also notable for making a greater range - at least six - than most other cheesemakers.
Her milking herds number 100 goats and 160 sheep. Of her cheeses, some is sold at three days, some matured for eight months. Every day she makes one or two from her range: perhaps her most famous, Tymsboro', a charcoal- coated pyramid of goat's cheese, or Little Rydings made of ewe's milk with a bloomy rind like Camembert.
Or Tyning, a hard sheep's cheese made in a basket mould, which she sells when it is five months old and which Neal's Yard keeps for at least two more months. By which time it is so dense and smoothly nutty you can imagine a shepherd carrying some in a pocket ready to pare off thin slices with a penknife for a hillside lunch.
Mary Holbrook turned to cheesemaking in the Seventies, with a few goats brought on to the farm where her husband's family kept dairy cattle. At the time goat's cheese was rare in this country. "You learn by going round and looking, " she says, in her case from visits to France, Greece and Portugal, though she learned to make Tyning, her largest and hardest, from a Sicilian.
All Sleight Farm cheeses are made with unpasteurised milk, most use animal rennet, although Tilleys (currently scarce even at the farmers' markets) is made with a rennet equivalent obtained from cardoons, a thistle-like plant used in Portugal for their famous sheep's cheeses.
Unlike many herds of goats, hers live out of doors in summer, on a varied diet, "not dull modern pastures", which contributes to the quality and sometimes unpredictability of the cheese. Unlike cow's cheeses, it is not possible to tell exactly where and on what her animals have been grazing. "Because we're not making one cheese every day it's harder to tell the difference." The changing composition of the milk through the seasons is an important factor, however. Though to the rest of us the difference is barely discernible, she prefers the cheeses produced in spring and autumn when the milk is higher in fat and protein. "Which is a shame because animals produce most cheese in the summer, " says the classicist cheesemaker philosophically
Cheeses from Sleight Farm are sold at Neal's Yard Dairy, 17 Shorts Gardens, London WC2 (0171-379 7646). Mon-Sat 9am-7pm, Sun 11am-5pm. Sleight Farm's stall is at Bath Farmers' Market, Avon, Green Park Station, 9am-3pm, first Sat of each month; Bristol Farmers' Market, Avon, Corn Street, 9.30am-3pm, first and third Wed of each month; Frome Farmers' Market, Somerset, Market Yard, 9am-1.30pm, second Sat of each month.
Reuse content
Share this article
Related Posts