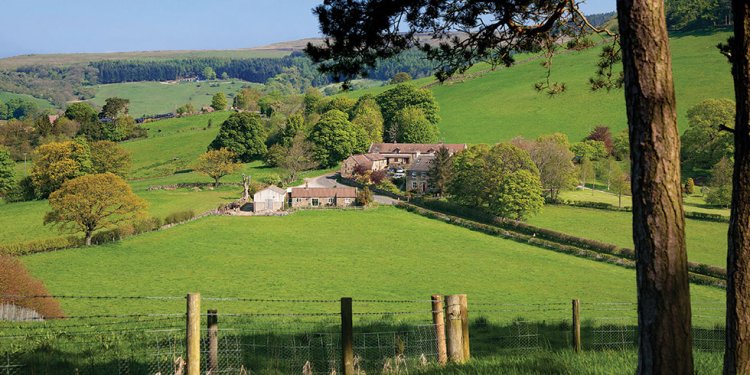 Farm Sleights UK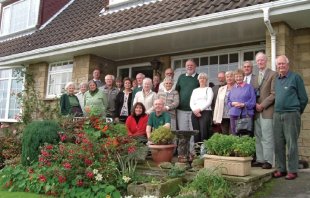 The 2005 Romany Society Weekend in North Yorkshire
From Romany Magazine, the Society's Journal. by Phil Shelley:
Friday 7th October saw the beginning of our annual pilgrimage to one of the areas beloved by Romany. Lynn and I were particularly excited, as we love the North Yorkshire Moors, and we knew that our experience would be enhanced by the presence of our fellow Romany enthusiasts.
All through the afternoon and into the evening the pilgrims arrived at the White House Hotel from almost all corners of the kingdom. It was heartening to note that some new faces were present, as word spreads that we are a warm and friendly bunch.
Dinner provided the chance to catch up with old friends, and the opportunity to make new ones. We were briefly joined by our weekend guides, George, Mary and Sue Swalwell, who were on their way to a family celebration. Towards the end of the evening, Ray Hollands, who was instrumental in organising our event, gave the weary travellers their orders for the following day.
Grey skies greeted us on a rather cold and windy morning. Undaunted, however, we drove a short distance to the Sleights area, where we were to visit the farm where Romany's vardo had resided for several years. Well wrapped against the breeze and threatening rain, we descended the hillside to the ruins of the miner's cottage, where Eunice, Glyn and June had stayed, while Romany, hardy soul, had slept in his tent, with Raq at his side. Many of us were struck by Romany's careful selection of this site, as there wasn't a breath of wind to be felt and the air was several degrees warmer! George regaled us with tales of his adventures with Romany, and every person there learned at least one thing they hadn't previously known. There must still be so many people with personal memories that remain, as yet, unrecorded; all like pieces of a vast jigsaw puzzle, some missing forever, others yet to be found.
The hardy descended further to the river bank to view the badger setts, so well-known to Romany. Imagine our disappointment to find that, since our last visit in 2002, all trace has now disappeared. It's hard to imagine a natural abandonment of this ancient settlement; sadly man's interference seems much more likely.
On the way back up the hillside I took a call on my mobile phone from a reporter working for the Yorkshire Post. Our Patron, Terry Waite, was to join us later that day (a prior engagement preventing his presence on Friday) and, as usual, this was creating some interest.
We met Terry at the Victoria Farm Garden Centre, where the resourceful Ray had organised lunch; and a real home-made affair it was, with a great array of sandwiches, savouries and cakes, washed down with plenty of tea and coffee. Terry had arrived some time before us, and in his usual way had befriended the proprietor, who was delighted that Terry had set a trend in purchasing a very reasonably-priced walking stick. I am happy to report that the Romany Society then proceeded to almost clear the centre of its entire stock of sticks!
On then to Sandsend, where, once more, Jonathan and Vivian Winterschladen entertained us at Romany Cottage. This was a first visit for many, including Terry, and we were heartened to hear that the family has no intention of changing things. Whilst some may describe the cottage as 'primitive, ' it remains virtually unaltered since Romany's time. One feels that whilst modernisation could improve creature comforts, it would be at the expense of a total change of atmosphere; and the ghost of Raq, which is occasionally to be heard running down the stairs, might be forever lost!
In the late afternoon, all members who had caused trouble the previous evening, were punished by being forced to listen to my illustrated talk, 'Romany, the story of an extraordinary naturalist'; let that be a lesson to you all!
Our Patron hosted the Gala Dinner, with George and Mary as honoured guests. In his after-dinner speech, Terry praised the work of farmers such as George, and highlighted how important they were in the Romany story. He was critical of successive governments in their abandonment of the farming community, and their belated recognition of the very environmental issues that Romany had warned about over seventy years before, at a time when being green had yet to become fashionable.
Share this article
Related Posts